Stress Management Consultants is devoted to educating individuals about the health risks of stress, the nature of stress and the techniques to eliminate or manage it in any situation. The three of us have come together to share our expertise and include how we have managed stress in our lives both personal and professional. The seminar is very interactive and entertaining and we use a hands on approach with our audience.

We also work with kids and families! Take the next step toward a stress-free life and book a seminar with us today. Click here to contact us.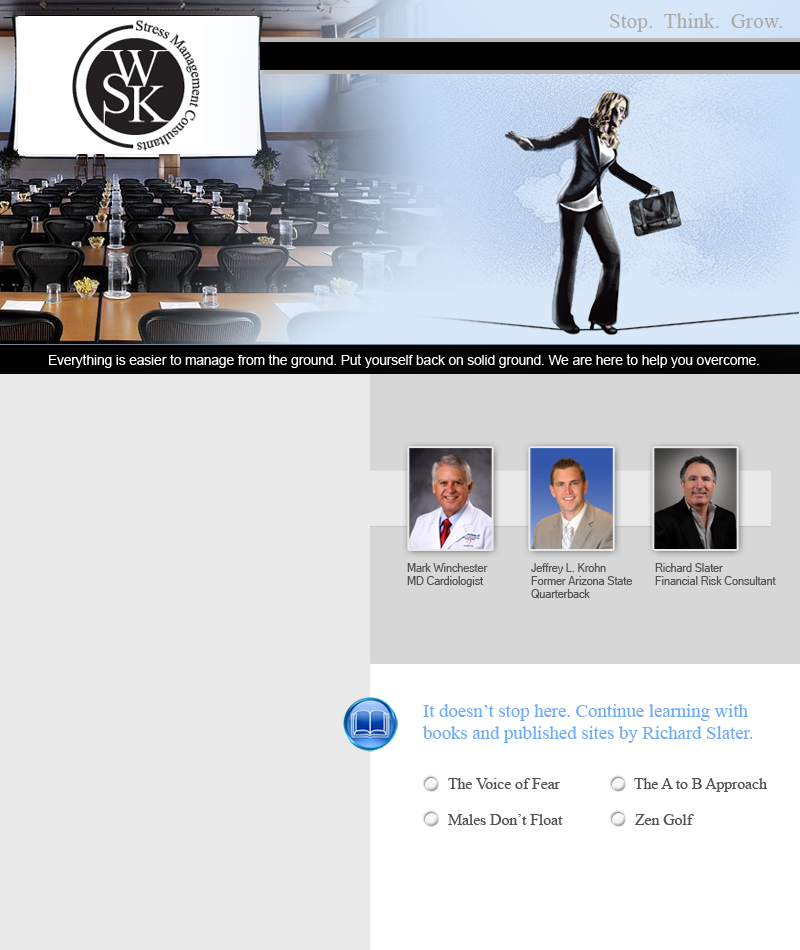 Children start early with stress mostly in athletics. They don't know they have the choice between honor and outcome. The Zen children seminar is about teaching them they have a choice.



OUTCOME



​​1. A constant struggle for external recognition.
2. Measures self-worth solely based on outcome.
3. Focus on attaining perfection.
4. Treat goals or sport as something to conquer.
5. Unrealistic expectations leading to frustration,
​ anger and disappointment.
6. Blames other, cheats, makes excuses to calm
​ anxiety from fear of failure.
7. Competitors are the enemy.​​

HONOR



1. Looks for internal satisfaction.
2. Measures self on what they gave. Ethic, honor,
​ effort, etc…
3. Sees life as a journey in search of excellence.
4. Tries to achieve "oneness" with activity.
5. Realistic expectations, sees the process.
6. Focus on what has been learned and effort
​ given.
7. Competitors are partners who facilitate
​ improvement.